Project Showcase
...as interactive 3D view in your browser!
Take a look at interactive simulation results of some projects and demos. No installation needed!
Works on PC, tablet and phone! For the best experience use a large screen and modern hardware+browser.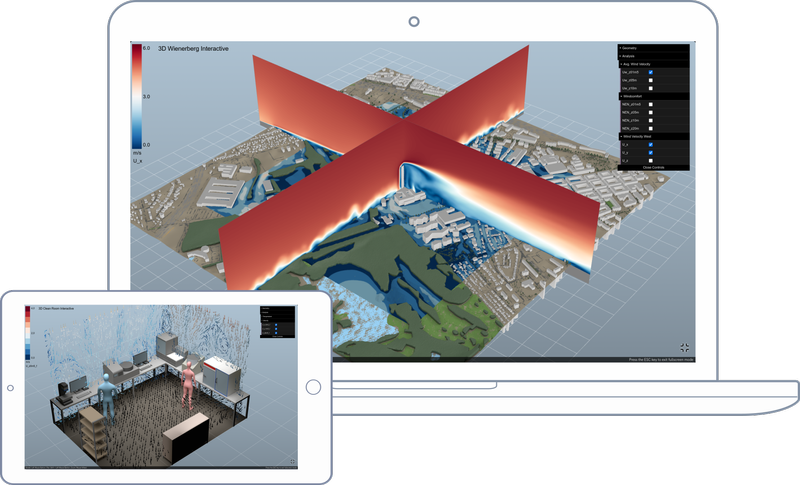 To learn about our projects take a look at the articles below! We explain some background, motivations and outcomes of projects that we did with our customers. Many of these projects have corresponding 3D result files under the links above.
Customers & Project Partners